Welcome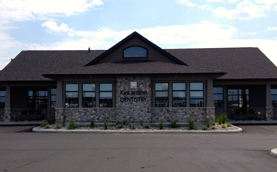 Welcome to the office of Dr. Walden where we are dedicated to providing excellent dental care for our patients. Our philosophy of cultivating strong relationships with our patients, and the use of modern technology in a caring environment with our supportive staff, has kept our practice a longstanding tradition in our community for over one hundred and twenty five years! At Dr. Walden's office, we pledge to provide you with the best smile possible to take with you into the future!
what's new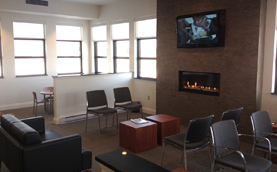 We have moved to 6 Millennium Way, located on highway #21 in front of the Holiday Inn. This new 4500 square foot building has many advanced features:
• Our new office boasts state of the art equipment including a CT scanner specifically designed for dentistry.
• We have taken advantage of the new building to opt for greener initiatives that will cut down on waste.
• All operatories have over the patient televisions allowing patients to comfortably watch tv during their treatments.
• The hallways, washrooms, operatories, and counter tops are all designed to accommodate individuals who use wheelchairs and other assistive walking devices.
• The reception area has a generous play area for children, a television, fireplace, and plenty of comfortable seating.
• Our sterilization area is an open concept center allowing patients to view sterilization procedures and techniques. The new Steri-Center will allow us to implement sterilization techniques that exceed the provincial standards, ensuring that our office is prepared for new guidelines as they are introduced.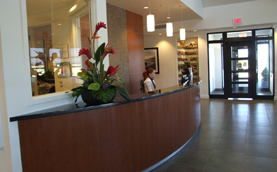 Dr. Walden is now offering Invisalign as an orthodontic solution to straighten teeth. Invisalign is a clear removable orthodontic system that uses 3D modeling software and cutting-edge manufacturing technology to straighten teeth without the need for wires or brackets. Invisalign is effective at treating a wide variety of orthodontic issues.
Your Invisalign treatment will consist of a series of aligners that you switch out about every two weeks. Each aligner is individually manufactured with exact calculations to gradually shift your teeth into place. And since your Invisalign system is custom-made for your teeth and your teeth only, with a plan devised by you and your dentist or orthodontist, you know you'll end up with a smile that truly fits. For more information about Invisalign, please contact our office.