Welcome to The Everingham Clinic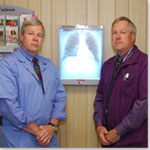 Proudly serving our community since 1954, Everingham Clinic is in its second generation of ownership.
We offer preventive health care and treatment for the whole family from pediatrics to geriatrics and accept a wide range of insurances for your convenience.
Stability and integrity are the pillars that have made us what we are today.