Veterinarians on Staff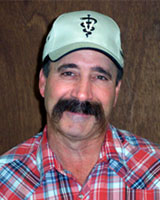 Dr. Scott Pfizenmaier
grew up in Green, Kansas. He graduated from Clay Center High School in 1973. Upon graduation he attended Kansas State University in Manhattan, Kansas and graduated from the College of Veterinary Medicine in 1981 with a Doctorate in Veterinary Medicine.
Prior to purchasing Saline County Veterinary Service in 1983, he practiced for two years in Topeka, Kansas as an Associate Veterinarian.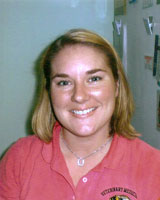 Dr. Heidi Broyles grew up in Hale, Missouri. She graduated from Hale R-1 High School in 1999. From there she attended and graduated from Missouri Valley College in Marshall, Missouri in 2003. She was employed as a Lead Herdsman for MFA Swine Complex from 2003 to 2005 and then entered the veterinary program at the University of Missouri in Columbia, Missouri. She graduated from their College of Veterinary Medicine in 2009 and began practicing as an Associate Veterinarian with Saline County Veterinary Service, Inc.