TROY's signature student-centered philosophy closely links with its commitment to excellence and continuous improvement in teaching and public service. TROY graduates are making a real difference in the world. We measure our Success by the Success of our students.
Preparing students for competition in the global market is central to TROY's strategic focus. Building Beyond Boundaries will support the University's commitment to becoming Alabama's higher education connection to the world.

A Troy University Education can take you as far as you can dream. Among the many successful alumni, Bill Gregory's TROY education took him 7 million miles around the world. Building Beyond Boundaries will assist in removing the boundaries for students.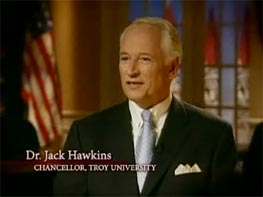 The Building Beyond Boundaries initiative will help with the blending of campuses and learning delivery systems that will continue to make TROY an exceptional quality education provider, able to provide leadership in research, student services, outreach facilities and technology.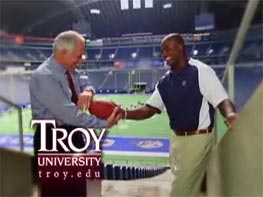 Pro NFL Player DeMarcus Ware is remarkable example of our "Measure of Success" in athletic competition. Building Beyond Boundaries will support essential fitness and recreational facilities, new programs, plus community outreach funds for student -athletes.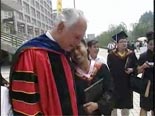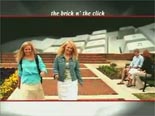 Being prepared for the future is important in the times we live in. The Building Beyond Boundaries initative will ensure that Troy University's future remains bright. Building Beyond Boundaries will allow us to invest in new programs, new buildings, renovate existing structures and, most important, continue offering high-quality academic programs that have become the hallmark of the modern TROY.
The best is yet to come for Troy University!