Watson's Compounding Laboratory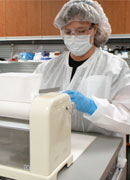 Watson's Guardian Pharmacy & Compounding Laboratory can make custom pharmaceuticals for you and your family, as well as your pets! Our trained technicians can produce specialty pharmaceutical products that are not commercially available. Maybe you require dye or preservative free formulations? Need a liquid form of a product that is not readily available? Watson's can produce dermatological formulations for eczema and psoriasis. What about that product that was discontinued and you cannot find it anywhere?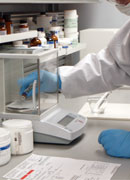 Watson's also specializes in topical Bio-identical Hormone Replacement Therapy. Transdermal delivery of individualized concentrations of Estriol, Estradiol and Testosterone. Stop in and talk to our pharmacist about your hormone replacement therapy. Watson's can ship your custom pharmaceuticals anywhere in Canada. Just fax us your prescription and we would be happy to send you a quote.