---
Thirty years of experience in the cabinet, bath, and furniture industry qualifies Creative Cabinet Interiors of CNY to be your source for building projects and renovations in the kitchen, bath and various other interiors of your home of office.
We work diligently with homeowners, designers and contractors to bring your vision to reality in a reasonable time within your budget.
Our designers work closely with the client to develop solutions that integrate with their needs and lifestyles.
The showroom offers many styles from mid-range to high-end, with an extensive array of creative ideas and applications.
We invite you to our showroom, where you'll experience that DREAMS REALLY DO COME TRUE!
Hours: M-F 9am-6pm, Sat 9am-1pm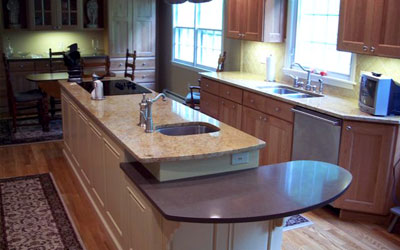 1119 rt. 222, Cortland, NY 13045
607.753.7544