Holly L. Stabile - Attorney at Law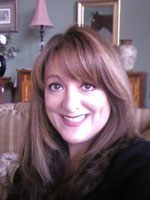 Holly L. Stabile, Esq. has over 16 years of experience in legal practice, specializing in the areas of workers' compensation, social security disability, personal injury, family law, and wills and estates, in addition to litigation experience in a number of other areas of law.

She is a graduate of Duquesne University School of Law and has concentrated her practice in Southwestern Pennsylvania, including the Counties of Allegheny, Washington, Westmoreland, Fayette, Green, Mercer and Butler, as well as in many other counties throughout the state.

Ms. Stabile offers a free consultation and can be reached by email or telephone at the contact information provided on this website. Ms. Stabile will provide both the personal attention and experience you require and is available for weekend and evening appointments when necessary.