OUR TEAM
Our staff at D&D Automotive employ today's latest automotive technology and is equipped to handle all major and minor repairs as well as complete maintenance on all foreign and domestic vehicles.
They are highly trained and professional. They attend training on a constant basis to provide you with the highest quality of service. They make a conscientious effort to keep a watchful eye for existing problems and ones that might affect your vehicle in the future.
David Books, the First "D", has been in the automotive field for over 30 years. While he is certified in many facets of the automotive field, he feels that continuing education keeps him up-to-date with today's automotive technology. David is a member of several business groups and serves as a board member of the WCTC Automotive Program. The WCTC board members help set the curriculum to make sure that students are learning the skills needed to work in the automotive industry. He was honored with the 2005 Most Valuable Partner Award from the School District of Waukesha for providing quality mentorship, skilled training and meaningful work-based learning experiences through the Youth Apprenticeship Program.
Denise Books, the Second "D", works behind the scenes offering support through financial record-keeping, management of customer records, advertising and marketing.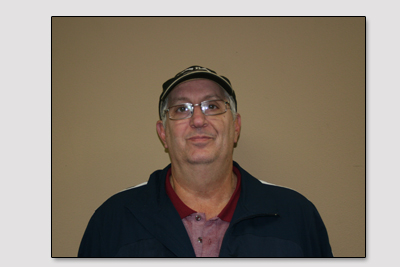 Steve Schober, Service Advisor, brings 20 years experience in the field to D&D Automotive. Steve attended schooling through Automotive Technical Institute (ATI) and is a Certified Automotive Service Advisor. Steve is here to help you solve your automotive service problems and get you back on the road as soon as possible. He is ready to answer all your automotive service questions and help you to prioritize your maintenance and repairs to keep your vehicle running at its peak performance. Steve is married to Lynn and has three grown children and five grandchildren.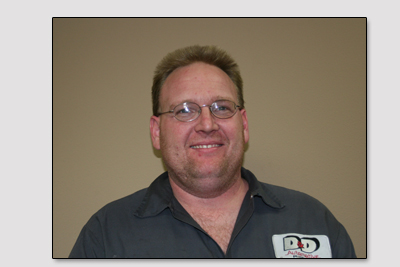 Tim Dabroski, Automotive Technician, has 18 years experience in the automotive field. After high school, Tim attended Universal Technical Institute (UTI) in Illinois graduating in 1994. Tim is ASE certified and attends ongoing education to keep current with the changes in the automotive field. Tim joined the staff at D&D Automotive in October of 2009 as a full time employee. Tim is married to Keri and has two children, Jeannette and Eddie.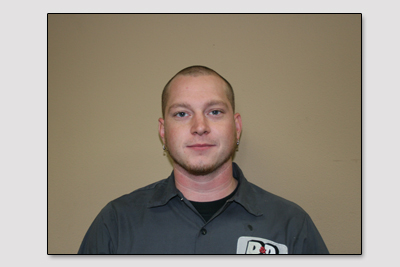 Shawn Books, Automotive Technician, is the oldest son of David and Denise. Shawn first started working at the shop in the summer of 1995 when he was in 5th grade, helping his dad with oil changes and cleaning the shop. He worked at D&D as an apprentice while attending high school. After graduation, Shawn enrolled in the Automotive Maintenance Technician Program at WCTC and after graduation in the summer of 2006, began his full time career. Shawn keeps up with changes in the automotive field by attending ongoing education classes as they are offered. Shawn is married to Kayla (who helps Denise in the office). They have two dogs, Charlie, an English Springer Spaniel and Josie, an Australian Blue Healer.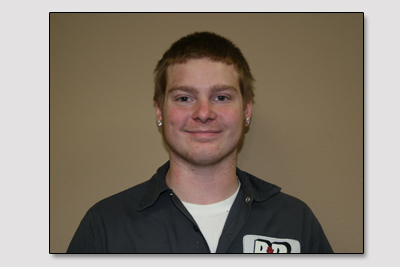 Christopher Books, Automotive Technician, is the youngest son of David and Denise. Christopher started working full time in January, 2009. He finished high school taking online courses and graduated in May of 2009. While Christopher is in the early stages of his automotive career, his daily on-the-job training and experiences have prepared him to work confidently as an automotive technician. Christopher is engaged to Ashley and together they have one son, Hayden, our first grandchild.